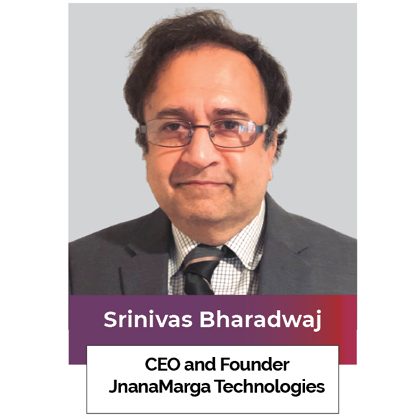 Srinivas Bharadwaj
Founder & CEO
Srinivas Bharadwaj is the lead founder and current CEO at Jnana Marga Technologies. He holds a
bachelors degree from IIT Madras, an MS in Electrical Engineering and an MS in Computer Science from
Georgia Tech. He is also an MBA graduate. Srinivas has worked in many companies including Sun
Microsystems, Sony and Fujitsu and has consulted for Google, WalMart and Apple. He is an inventor
who has filed several patents and continues to build new and innovative technologies. He holds a deep
interest in developing distance education as a panacea for the youth of India, and hopes to provide
them with the tools they need to build a better country which serves the needs of all its citizens.